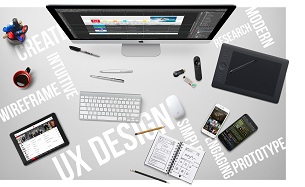 We understand that it's all about the user, and what experience they get out of visiting your site.
At Techomatic Solutions we provide consistent layout and designs for your website or mobile app, in a simple and smooth way for your costumers to explore.
Our goal is to improve user experience by creating an original site for you that fulfils your users needs, looks good through design and matches your company's brand.
We can create apps for Business, Healthcare, Fashion, eBooks, Coaching, Sports, Fitness, Personal Finance, Education, Entertainment, Grocery shopping and more.