WHAT IS PMI-RMP® ?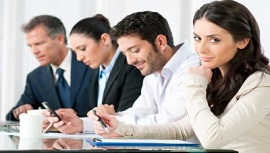 PMI-RMP® (PMI Risk Management Professional) is a leading, globally-recognized Project Risk Management certification from Project Management Institute PMI® (www.pmi.org), USA.
WHY SHOULD ANYONE CONSIDER ACHIEVING THE PMI-RMP® CERTIFICATION ?
There are over a large number of persons worldwide who have achieved the PMI-RMP® certification. The number is rapidly growing, making PMI-RMP® a leading Project Risk Management certification worldwide for now and the forseeable future. In many global organizaions, having a PMI-RMP® is becoming an important factor for promotion to the Project Manager or Project Leader positions.

In various industries including Engineering, Information Technology, Banking, Oil & Gas, Consulting and others sectors, PMI-RMP®certified professionals are sought after by organizations, as many job advertisments clearly indicate. So, getting a PMI-RMP® can be a clear career advantage.

Also, many organization are now expected to demonstrate systems Risk Management in their projects due to regulatory compliance requirements as well as the drive by senior management to adopt best practices in Risk Management.
HOW DOES ONE ACHIEVE A PMI-RMP® ?
To achieve a PMI-RMP® , one needs to go through a few steps including having a number of years of experience, Project Risk Management education (provided by Synoptech or other alternative sources) and above all take the PMI-RMP®Certification Examination conducted by PMI®, USA.

The examination and training facilities are available in most countries in the world, including USA, Europe, Asia, Australia and India and may other countries. The PMI-RMP® Certification Examination could be demanding. Passing this examination demands a certain level of relevant experience, readiness and preparation. This is a major reason why the PMI-RMP®certification is held in such high regard globally.
HOW DOES Techomatic HELP YOU WITH THE PMI-RMP® ?
Our PMI-RMP® Examination Preparation is a highly focused course that prepares you for the PMI-RMP. We are conducting classes for PMI-RMP® Examination.